Thank you for answering your heart's calling to journey with me in the sacred Mayan land of Tulum, Mexico.
I invite you to experience a life-changing one-on-one 3+ day private retreat with multidimensional healing ceremonies. Our work together will transform you at a cellular DNA level. I will guide you using various healing modalities and sacred medicines, and assist you in releasing grief and trauma from every lifetime, across time, space, and dimensions.
I will hold you in a safely protected chrysalis, where my energy and focus will be purely on you and your metamorphosis. I will guide you through a series of carefully crafted Kambo, Bufo, Samadhi, and energy healing ceremonies, to assist you in healing yourself and recalibrating to the pillar of light that you naturally are.
This is a full immersive in my space and energy, which is very powerful for frequency attunement. Outside of ceremonies, you will receive personalized guidance, intuitive coaching, readings and channeled messages, psychic development, healing work, and spiritual teachings from me... completely customized to you and where you are on your journey right now. Ask me anything!
Get ready for one of the most transformational weeks of your entire life. This is your Anahata Rebirth!
You will feel lifetimes lighter, as you recharge your life force, rejoin with source, and return to your natural state of peace, love, and harmony.
What Is Included (Sample 4 Night / 5 Day Retreat):
Opening Ceremony and Intention Setting

3 Kambo Ceremonies (Deep physical and energetic healing, clearing, and purification with the spirit and medicine of the Amazonian Giant Monkey Tree Frog)

4 Bufo Ceremonies (2 rounds each time) (Deep catalyst for moving old energy and embodying the frequency of unconditional love)

4 Energy Healings from Anna (during the Bufo ceremonies)

1 Samadhi Ceremony (heart psychedelic with divine being healing and gift activation)

Daily Meals and Conversations with Anna (pick her brain and receive guidance and coaching)

A Reading from Anna

A Water Blessing from Anna, with an integration ritual

Daily Yoga,

Cenote Swims, Bodywork, Sound Healing, Acupuncture, Biomagnetism

Temazcal Ceremony (Mayan Sweat Lodge)

Private Sound Healing with Light Language

Closing Ceremony
Various Retreat Lengths and Custom Options are available
Other plant medicines are also available
You are encouraged to extend your stay and enjoy the rest of Tulum! Tulum has so much to offer and is home to the beautiful ocean, cenotes, and Mayan ruins.
ABOUT YOUR KAMBO CEREMONIES
Kambo is poison secreted from the Giant Monkey Tree Frog (or Phyllomedusa bicolor), native to the Amazon rainforest. Indigenous tribes and urban cultures alike revere the spirit and medicine of kambo for its many deep physical and energetic healing properties.
Kambo purifies the physical body of toxic substances, clears negative energies from the mind and spirit, and is said to cure many diseases such as cancer, infertility, migraines, infections, surgery complications, addiction, and more.
Three sequential ceremonies are recommended to get the body in a highly purified state. This purified state will allow you to receive Bufo on an even deeper level, which is why I call Kambo and Bufo "best friends."
APPLY NOW
ABOUT YOUR BUFO CEREMONIES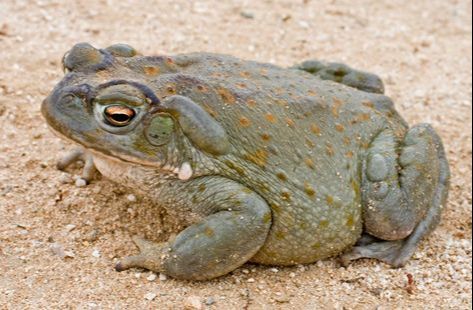 Bufo, or 5-MeO-DMT, is a natural psychedelic found in the venom of Bufo Alvarius, the Sonoran Desert Toad. Many call Bufo the "strongest psychedelic," but I don't find psychedelic to be the correct terminology. Bufo is not a particularly visual medicine. Rather, it is an incredibly powerful catalyst for moving energy. You will experience a profound energetic release.
For me personally, I made more progress in my healing journey in just a couple Bufo ceremonies, than I did with years of Ayahuasca ceremonies. Ayahuasca is a very powerful "shadow medicine," while Bufo is a "light medicine." With Ayahuasca, I found myself healing emotionally and spiritually, but the underlying energies were still there (especially from past life cycles). Bufo however, cleared the energy for good. Bufo will enable you to hold more light in your body than ever before. It is my medicine of choice.
What will make your journey particularly unique and powerful, is that I will journey with you. If you are familiar with Bufo, this is quite rare, as most practitioners are not equipped to do so. While on the medicine, I will offer you energy healing while we are both in this high vibrational state. One of the reasons I love Bufo so much is that it enhances my healing gifts even moreso. I will be there by your side, offering hands on healing work, and helping you to release old energies and embody the powerful light energies surging through you.
Sequential ceremonies, several days in a row, is the most powerful way to work with both Bufo and Kambo. Especially when you work with them together! This is the holy grail. You will be held in a safely protected chrysalis, where my focus will be purely on you and your metamorphosis.
I believe Bufo has the power to dramatically transform your life in a positive way. Not only will you vibrate higher, you will find that after Bufo, you experience increased synchronicity, alignment, and manifestation in your life.
ABOUT YOUR SAMADHI CEREMONIES
Samadhi is a very powerful psychedelic drink made from the Mimosa tree. It inspires visions and allows you connect with divine beings who will offer energy healing on you.
The experience is similar to Ayahuasca, however Samadhi more heart-centered, loving, and visual.
Samadhi is also known to help bring your spiritual gifts online. For me, it helped me bring my clairaudience online.
Samadhi is a little-known psychedelic, so this is a rare opportunity to work this powerfully transformative medicine. It is more advanced work, and I recommend this as the perfect final night to your retreat.
APPLY NOW
ANAHATA REBIRTH RETREAT APPLICATION
*** PRIVATE RETREAT PACKAGES START AT $12k, only serious inquiries apply ***
(Discounts available for couples and groups)